How to Start a Business: The Definitive Guide to Starting a Business in 2021
So, if you want a competitive advantage when you start a business in 2021, we can help you. Find out where to begin and how to build a successful business in 2021.
It may seem overwhelming, but with this step-by-step guide and our insights for starting a business, you'll have everything you need to know to write your business plan and start a successful, profitable small business.
How to Start a Business in 2021
Step 1
Develop and refine your business idea
If you want to start a business, you need to consider your strengths, weaknesses, and interests.
After all, the most basic question you can answer is why you want to start a small business? The answer to that question will help you focus on a single idea.
You probably already have a business idea of what kind of business you'd like to start.
Many people want to start their own unique business.
But for others, a franchise of an established company would make more sense. It can be hard to start a business, but it's easier for most people if you start a business franchise. The concept, branding, audience, product or service, and business model are typically well-defined and in place with franchises. You don't need a comprehensive business plan. You just need to find a good location, find funding and obtain a franchise.
Whether you're starting a brand new small business or opening a franchise, you still need to know, understand, and refine your business idea.
That's the most important part of getting started with a new business.
But often, it's not what people spend the most time assessing. Many people make the mistake of worrying about their business name and spend weeks or months struggling to find the perfect business name before they move on to other tasks.
You'll have to find a great business name, but you don't need to do that just yet.
Instead, start by evaluating existing businesses in the market niche of your choice.
That way, you can learn what they are doing well and develop a plan for how you can do it better.
Think about how you can integrate your natural skillset into your business so that you can stand apart from your competition. At this point, you might have many business ideas, and you should be working on picking one business idea that fits you best. Ask yourself the following questions when starting a small business, and take time to reflect on the answers:
What skills set me apart?
What is the purpose of my business?
Do I know a lot about the product or service I want to sell?
Who am I providing a service or product to?
What is the maximum figure I can safely spend on this business?
Do I need outside capital? How much?
Am I good at sales and customer service?
What kind of work/life balance am I looking to achieve?
What are my expectations of being an entrepreneur?
And don't be afraid to brainstorm other business ideas when starting a business if your market research doesn't support your original idea or you find that you're no longer passionate about that idea.
WHICH LOGO IS BEST?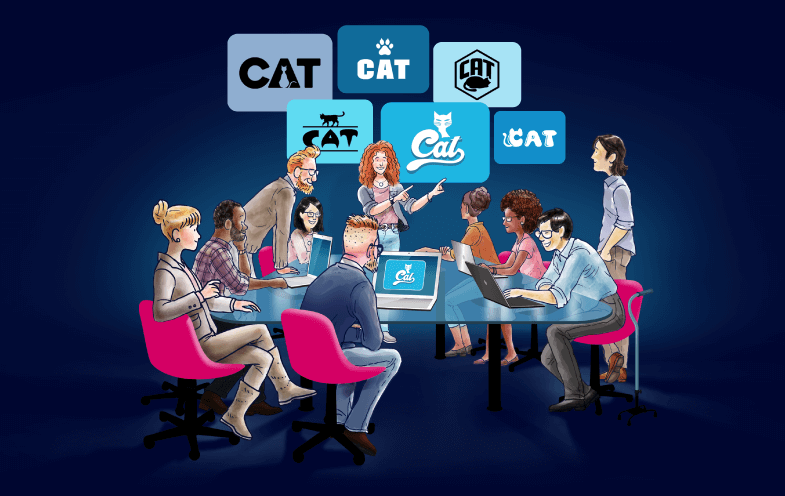 Find a niche
You'll also want to consider what specific niche is right for your business.
This is one of many business decisions you'll need to make when starting your business.
Is your product or service geared toward men, women, or children?
Are you looking to attract a particular demographic of any kind?
Don't make the expensive mistake of trying to build your own business geared toward too broad an audience.
Make sure you build your business to meet a specific niche's needs to avoid overspending and underwhelming all of your potential customers.
You're more likely to succeed if you start a business with a specific product or service designed for a particular group of people.
Here are some niches to consider when starting a business:
Restaurant business – Are you thinking of opening a cafe? A diner? A trendy fusion sushi bar? Whatever you choose, narrow your focus with specific patrons in mind.
Clothing brand – With so many different apparel brands, make your business stand out by making the best women's sleepwear. Or by designing the most durable children's activewear. Maybe you have the widest selection of specialty socks! If you're interested in the apparel industry, here's a terrific guide on how to start a clothing brand.
Real Estate business – Are you a brokerage catering to retirees? Are you selling vacation homes? Are you an expert in short sales? With real estate firms in widespread competition with each other, make yourself the go-to business in your niche. Here's a great guide on how to start a real estate business.
Retail business – Are you selling novelty toys? Rare automobiles? All-natural candles? Vintage candy? Find a way to break out of too broad an area with a focused starting place.
Legal business – With so many law areas to practice, it's helpful to position yourself as an expert in a specific field. Consider branding yourself as an expert in real estate, personal injury, family law, intellectual property, or even admiralty law. There are many areas to choose from to give your practice a chance to stand out.
Landscaping business – Are you more of a mow-and-go company, or are you catering toward elaborate garden design? Maybe you work extensively with patio building. Pick an area and play it up.
Consulting business – Do you have a ton of expertise in an area and want to help others? A consulting business may be your path to success. Here's a definitive guide on how to start a successful consulting business.
When thinking about business ideas, use these techniques:
Aim for quantity, not quality. Finding one great business idea is obviously your primary goal. Quality is important. But, worrying about quality taps into convergent thinking, inhibiting your ability to generate new ideas. It will only hold you back at this stage of the game. Putting the focus on generating lots of ideas takes the pressure off. Have confidence that the best ideas will reveal themselves. You can't force only the best ideas to come forward. But, they will appear together with other, less effective ideas. And, that's okay.
Have fun and be silly. True creativity and ingenuity occur when you don't try to control the process. Free-form, stream-of-consciousness associations are most effective for brainstorming new business ideas. So stretch your cognitive process by allowing silly business ideas to have a voice.
Don't edit or judge yourself. There are no bad ideas this early in the process. And, finding a profitable business idea is a process. Allowing yourself to riff off of an idea that may not work is part of the journey to finding an idea that will.
Write everything down. It's important to keep a record of all your business ideas. You may not see a business idea's true worth until later. You may reread the list later and discover a new business idea you hadn't thought of at the time. All of that creative thought is valuable. So, keep a copy of it.
Whatever type of business you choose, make sure you're passionate about it. That passion will come through in everything you do, and your customers will appreciate and embrace your brand's authenticity.
Step 2
Do market research
Before you dive into your business plan, it's important to know the market you're entering.
Conducting thorough market research in your intended market when starting a business and understanding the demographics of your clients and potential clients will help you write your business plan, find the right product or service, get your business started, and will also help you turn your business idea into a sustainable, successful business.
Who is the direct competition? Is someone else already doing what you want to do? Is the product or service you plan to sell already being offered for sale? If not, is there a reason why that is?
According to the Small Business Administration, there are more than 30 million small businesses in the United States. In fact, small businesses make up an incredible 99.9 percent of all U.S. businesses.
Small businesses in the U.S. employ 58.9 million people, representing 47.5% of all people employed in the U.S.
According to the SBA, four out of five small businesses survive one year in business. About half survive five years, and a little over 30% survive 10 years or longer.
A lot of the work to come relies on information gleaned from market research. You mustn't skip this stage, so you have the data you need to make informed decisions.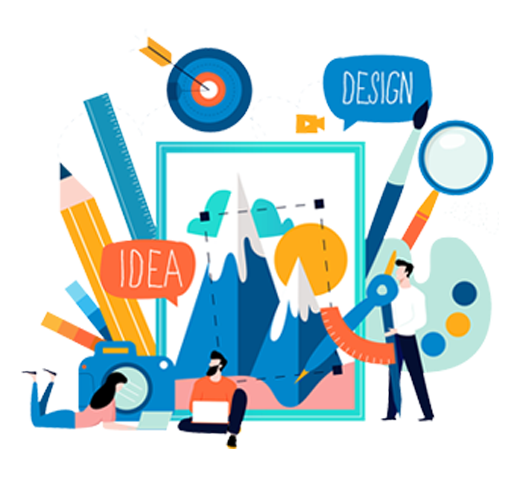 FREE BRAND IDENTITY GUIDE
Unlock the secret to faster business growth. Get the free guide now.

We just emailed the Brand Identity Guide to you.
There are two major types of market research: primary and secondary. Primary research answers many key questions, such as:
What factors do your potential customers consider when purchasing similar products or services?
What do they think is working, and what needs improvement in their current choices?
What do they like and dislike about the options currently available to them?
What price do they pay? Do they feel it's reasonable and provides good value?
Secondary research is information pulled from existing sources.
You can identify competitors and define your market segments or demographics using currently available data. Key attributes like age range, lifestyle, and behavioral patterns are data points used to divide your target customers into segments.
Once you have this information, you'll refer to it as you build and launch your business. For example, you'll include this research in your business plan and your marketing plan.
Make sure you spent a decent amount of time collecting data, so the decisions you make are based on solid research.
Step 3
Write a business plan
Once you find and refine your business idea, it's time to write a business plan.
Although writing a business plan isn't mandatory, it can help you to crystallize your ideas. After all, it's not enough to start a business – you also need to know how to open a business and how to run a business too.
In fact, people make many mistakes when they start a new business and rush into things before considering the important aspects of their business. A business plan can help you plan.
What is a business plan?
A business plan is a document that outlines the financial and operational goals of your business. It defines your company's objectives and then provides specific information that shows how your company will reach those goals.
A business plan a vital part of any new venture. That's because a successful business starts with a great business idea, but long term success is about execution.
Your business plan doesn't need to be 100 pages long. Keep it short and concise, and focus on the key details. You can choose from several different one-page business plan templates if you don't have the time to write a traditional business plan.
Studies show that entrepreneurs who take the time to write a business plan when starting a business are 2.5 times more likely to follow through and get their business off the ground. The work that goes into creating a business plan also helps new entrepreneurs build skills that will be invaluable later.
It's impossible to fully cover the subject of business plans in a blog post. That's why we created a terrific guide on how to write a business plan, with everything you need to know about business plans, including the important sections of the business plan, from the executive summary to the financial plan and financial statements, to the appendix. You can also download free business plan templates for a simple one-page business plan and a traditional business plan template, and other important free templates, including a SWOT analysis template, sales forecast template, profit and loss template, cash flow template, and a balance sheet template.
And you don't even need to name your business when you write your business plan – you can add a business name later.
Step 4
Hire an experienced business attorney
Most small business owners dread having to talk with and hire a business lawyer when starting a business. Some fear they'll end up paying exorbitant legal fees or that they'll receive bad advice that will destroy their business. Others agonize over how to find a reasonably priced, competent business lawyer.
Here's what you need to know to hire a good lawyer for your new business.
Hire a lawyer who adds value
We've met and have sat across the table from many lawyers who are deal-killers. Overzealous and often inexperienced, they focus on the wrong issues and forget that their client needs the deal to move forward. When you talk with lawyers you're considering hiring, ask them about one or two complicated negotiations and how they overcame obstacles.
Don't make price your main criteria for hiring a lawyer.
Often, the least expensive lawyers are also less experienced – especially in the areas where you may need help. Paying a cheaper hourly rate might feel good initially, but in the end, you may end up paying far more than if you hired an experienced (more expensive) lawyer in the first place.
Also – be clear about your budget and expectations. Your lawyer should understand that your budget is limited and that they should not waste that budget on irrelevant details.
For example, you don't need a lawyer to write your business plan. But there are sections of the business plan that could use review by a lawyer.
Hire a lawyer responsive to your needs
Your lawyer won't be very helpful if they're not responsive when you need them. Because many deals and transactions are time-sensitive, be sure that your lawyer will be there for you when you need them.
Before you start working with a lawyer, communicate with them using different channels. For example, call them, email them, fax them, etc. Are they responsive across all communication channels? Are they uncomfortable working electronically via email? How quickly do they return your phone calls when you leave a voice mail? Can you reach them in the evening? What happens when they go on vacation, and you need their help?
Also, talk to current and former clients specifically about communication and whether they felt they were kept fully informed about the progress on their matters and whether they ever had problems reaching the lawyer when they needed her help.
How to manage legal costs
Most small business owners are frustrated when they finally start receiving bills from their legal counsel. Often, the bills include unexpected costs – something you thought would cost $250 ends up costing you $2,500. That's quite a difference between a small business or a young startup.
Ask for fixed fees, especially if you're asking your lawyer to draft specific documents. For example, if you need a standard employment agreement, ask the lawyer for a fixed fee to draft and negotiate the agreement so that you don't have to worry about how much you'll end up paying for that agreement.
Also, be clear about the scope of work you need from your lawyer. If you need a simple employment agreement or option plan, explain exactly what you need and be clear about the business terms that must be included in that agreement.
Finally, don't ask your lawyers to do things you can easily do yourself. If you need to fill out some forms – fill out the forms and send the completed forms to your lawyer to review and file.
How to hire the right lawyer
If you're a small business or startup, hire a local lawyer or firm that typically works with small businesses and startups. Bigger, more experienced firms might seem attractive options, but if they're not used to working with small clients, you'll run into many issues (communication, high billing, responsiveness, etc.). Talk to some current and former clients who are sole proprietorships, small businesses, and startups. Be sure those clients are happy and comfortable working with the lawyer you're considering hiring.
Remember that you'll generally find more added value when working with local lawyers than lawyers located across the country. A local lawyer will have local connections that will help you with funding, introduce other businesses that can help you, and invite you to local events where you can meet their other clients and network.
When to hire a lawyer
Typically, the best time to start a relationship with a lawyer is before you start your business. This is especially important if you plan to be a venture or angel investor-backed company (because the type of entity you create will impact many other things).
Too many people make the mistake of forming a company and reaching an agreement among co-founders without consulting a lawyer. In some cases, some co-founders leave (retaining their interest), and the rest are left to try to make the business work. A good lawyer will help you find the right business structure for the business – and split ownership interests – in ways that will protect everyone and give you flexibility going forward.
Ensure your lawyer knows what issues are important to you and what issues are less important (or not important). You can also help by negotiating the business terms yourself – without involving your lawyer – and then ask your lawyer to put together an agreement that reflects the deal you negotiated.
How to hire a lawyer you understand
Many lawyers speak and write in legalese. This is a problem because it leads to more confusion, higher legal costs, and more difficulty negotiating deals and agreements.
Before hiring your lawyer, ask them for a few sample letters and/or agreements they've written. Are these documents easy to understand and well-written? Are they filled with complex and hard to understand legalese?
Step 5
Decide your legal business structure
Before starting your business, you need to decide on the type of entity you need to register.
Your legal business structure affects everything, from how you file your taxes, to your personal liability and whether you need to comply with any special additional requirements at the local, state, or national levels.
There are many different legal business structures for various business entities (including partnership, c corporation, limited liability company, sole proprietorship, etc.). For new business owners, choosing the best business entity and legal structure for your business can feel overwhelming.
Don't rush yourself into deciding to register your business immediately. For example, while a sole proprietorship might be quick and inexpensive in the short term, it might expose you to more risk, create an unfavorable tax treatment, and create problems for you in the long term. A limited liability company (LLC) might make more sense in most situations.
We created a comprehensive guide that will help you understand business structures and pick your business's right business structure.
For more on different business structures and other legal mistakes that small business owners commonly make, take a look at the following video.
Step 6
Set up business accounting and bookkeeping
To keep track of your finances when starting a business, you'll need to set up a bookkeeping and accounting system. This is important to understand your business's cash flow and for tax-filing purposes.
Here's what you need to know about accounting and bookkeeping for your new business.
Business accounting is how your business records, organizes, interprets, and presents its financial information. Accountants analyze the financial condition of a business to help the business owner make better decisions.
Bookkeeping is the recording, organization, storage, and retrieval of financial information related to your business.
Accounting and bookkeeping do overlap in many ways. The main difference between the two is that bookkeeping is how you record and categorize financial information, whereas accounting puts the information to use through analysis, strategy, and tax planning.
This is a big topic, so we created a separate comprehensive guide about business accounting and bookkeeping.
Step 7
Open a business bank account
Be sure you find a strong banking partner when starting a business.
Here's what you need to know about business bank accounts for your new business.
It's common for people thinking about how to start a business to overlook getting a business bank account.
This is typically a mistake.
Business bank accounts typically offer benefits that are not available in a personal bank account. For example, business bank accounts offer limited personal liability protection by keeping your business funds separate from your personal funds.
Additionally, banks that offer merchant services (allowing you to accept credit card payments) offer purchase protection for your customers and ensures that their personal information is secure.
By creating a business bank account, you'll also create a great level of trust with your customers and prospects. Customers will be able to pay with credit cards and write checks to your business instead of directly to you.
Many banks offer a line of credit, allowing you to take out loans on an as-needed basis. You can use such loans if you need to buy new equipment or launch a new product or service line if there's an emergency.
Finally, a business bank account helps you make large purchases and establishes a credit history for your business.
Community versus national banks
Many different financial institutions offer business checking accounts and business savings accounts for small businesses. These include big, national banks, local, regional banks, and online-only banks.
There are advantages and disadvantages to all. For example, business bank accounts from online banks are known for flexibility and limited fees. Business bank accounts from big, national banks are known for ATM and retail branch access.
For most businesses, the best banking partner is a smaller community bank. That's because smaller community banks understand local market conditions and are built to service smaller businesses. You don't want to be one of a million business customers with a major national bank – you won't get their attention and will quickly get lost in the crowd. This is especially important if you want to build a close relationship with a bank.
Schedule meetings or calls with various banks and ask questions about ways they work with small businesses. These conversations will help you find the best bank for your new business.
Business checking and savings accounts
If you're looking for a business bank account for your new business, focus on the business checking accounts. Business checking accounts allow you to manage your finances on a day-to-day basis.
But, if you're looking for a way to store your business capital and earn interest on that capital, you'll want to consider the best business savings accounts. But remember that savings accounts limit accessibility, so those types of accounts are not ideal for a new small business.
Step 8
Assess your finances
When you start a new business, assessing your finances is crucial. These numbers include tracking your sales and profits – but a smart business will need to account for much more than sales alone.
Here's what you need to know about business finance and how to crunch the numbers for your new business.
Business finance uses your company's financial information to help you manage your money and make your business operations profitable and sustainable.
You have many business financing options.
That's important because you need to determine how you're going to fund your new business and how you'll grow it. If you don't understand the numbers, you'll have a tough time building a sustainable, profitable business.
Be extra careful to conserve your funds when starting a business. Don't overspend.
Some purchases will be necessary and will make sense for your business, but others, like expensive and unnecessary equipment, will threaten your small business's survivability.
To keep track of your finances, you'll need to set up a bookkeeping and accounting system. We talked about this above. This is important to understand your business's cash flow and for tax-filing purposes. Your accounting and bookkeeping system will include income, expenses, capital expenditures, profit, loss, EBITDA, etc.
Step 9
Fund your business
One of the biggest challenges for every new business is saving enough capital to sustain and grow the business.
Here's everything you need to know about funding your new business.
Bootstrapping
Bootstrapping your business lets you control your own destiny, but it's not for everyone, and it will typically take you longer to build a successful business when you bootstrap it.
Small business grants
Business grants are similar to loans in that an organization gives you money to use toward your business.
But, grants have a distinct advantage over loans as a financing option – you are not required to pay them back.
Aside from the time invested in finding the grant and writing the grant proposal or application, grants are free money you can use for your business.
And, according to the experts at Finimpact,
Typically, they are granted to people in disadvantaged areas or from specific groups – veterans, women, Hispanics, African Americans, etc.
So, if you're disadvantaged in some way (which logically suggests a greater need), you stand a better chance of winning a grant.
But don't assume that you'll get a grant. When you write your business plan, assume that grants will be tough to get (and celebrate if you're lucky and get one).
Grants are available from federal and state governments, non-profit organizations, and other advocacy groups. This list from Fundera is a great place to start your research for the best small business grants. And, if you're interested in federal small business grants, look here.
But remember, while these lists are a great place to start, they're also the same lists many other small businesses are looking at – and competing for. Take the time to do your own research, and don't assume in your business plan that you'll fund your business solely through grants.
Small business loans
A business loan means borrowing money from a bank or other lender and then paying that money back over time with interest.
There are general business loans like SBA (Small Business Administration) loans, micro-loans, short-term loans, term loans, business term loans, and merchant cash advances. Then there are the ultra-specific loans like equipment financing, PPP (Paycheck Protection Program) loans, accounts receivable financing, and commercial mortgages.
Loans are available with short repayment terms and long repayment terms. Some have particular parameters for how they can be used, while other loans are jacks of all trades that can be applied to any financial need for your business.
Remember that banks will check your personal credit score for a business loan, so make sure the credit score is sufficiently high to qualify for a business loan.
And, most banks will ask for your business plan, especially if you're starting a new business.
If you're wondering how to get a small business loan or which are the best small business loans, check out this article. And, you can research SBA loans here.
Small business credit cards
Credit cards are one of the more risky – but agile – small business financing options available on this list.
Grants and loans often have a lengthy application process. And, there may be restrictions on how you use the money. A small business credit card can be used whenever you need it and for almost any type of business purchase.
Credit cards are a double-edged sword – agility on one side and high-interest rates on the other. (Always negotiate the lowest interest rate you can. And take the time to shop around. It's worth it.)
Luckily, it's relatively easy to get a small business credit card. But, your credit history will determine the kind of interest rate for which you qualify.
You don't need a formal business structure to apply for a business credit card. Sole proprietors can apply, too.
And, you don't need a business credit history. Your personal credit history will be used to calculate your interest rates.
Remember that nearly all small business credit cards require the business owners to be personally liable for the charges on the credit card if the company cannot pay.
Used responsibly, credit cards are good for building your business credit. Just make small, predictable purchases and pay them off on time. And, if you find you have to use a credit card for a larger purchase, be sure that you have a plan for how to repay that debt.
A business line of credit
A business line of credit is like a hybrid between a loan and a credit card.
With a line of credit, you have access to a lump sum amount – like a loan. (According to lending experts at Lendio, lines of credit are available from $1000 to $500,000.) But you only repay (and pay interest on) the amount you actually use – like a credit card.
And, as long as you pay back the line of credit according to the agreed-upon terms, you can continue to dip into that money again and again. Your line of credit remains waiting in the wings to absorb unforeseen future expenses. This is in contrast to a loan that can only be spent once.
A credit line is ideal for covering unexpected purchases beyond the scope of a small business credit card. It's also great for helping to smooth out cash flow from month to month.
Still unsure if a business loan or a line of credit is the right small business financing option for your business? Give this article from Lendio a read.
Joint partnerships
Unlike most small business financing options on this list, creating a joint partnership doesn't rely on applying for money or credit. Instead, this strategy involves two complementary businesses working together to help each other out.
A joint partnership occurs when two businesses temporarily join forces to share resources and achieve a common goal. Those resources may be information, audiences, finances, or even products or services.
If you find your business waning, don't overlook the possibility of forming a joint venture to help buoy your performance.
Mary Hall of Investopedia explains:
When a joint venture is successful, participating companies share in the profit as agreed upon in the initial contract. Likewise, a failure in a joint venture results in all participating companies realizing their portion of the losses.
Both partners are invested in a joint partnership's success because they both stand to benefit – and neither party wants to suffer a loss. But, even if your joint endeavor does fail, your losses are cut in half (or whatever terms you've agreed upon).
Because of this tactic's unique and specific nature, we can't provide you with a list of businesses to partner with. But, we can offer you this advice…
Brainstorm a list of other businesses (not competitors) that share your audience.
Think of other businesses that share a goal with yours.
Think of businesses with a complementary service or product to your own.
Your goal is to find a business that is complementary to – not competing with – your company.
Then develop your ideas for the partnership before approaching them. You'll be far more likely to win their buy-in if you've clearly done your homework ahead of time.
Startup incubators and accelerators
Startup incubators and accelerators, like YC, Techstars, Founder Institute, and many others, help new or startup businesses move to the next level. Most provide free resources, networking opportunities, consulting, and help to build your business. Some will also provide seed funding in exchange for some equity in your startup.
Partnerships
Business partners can come in many forms. A real business partnership occurs when both parties invest equally in the success of the business. Both partners devote comparable finances, resources, and labor into making the business work.
If you don't already have an equal partner by your side, you can also establish more casual or temporary partnerships with existing brands, businesses, or retailers. Look for companies that are complementary to your business. Make sure that you share the same goals.
There are many other creative ways to partner with an existing company. As long as you and your partner have the same goals, you'll be motivated to work together to achieve them.
Crowdfunding
Raising funds from a group of people genuinely interested in your business and its offerings can be a great way to start.
Crowdfunding sites like Kickstarter and IndieGoGo have made it easy to connect with potential customers and build capital that way. The challenge is finding enough people interested in what you have to offer and then following through on your promises.
As we pointed out,
Reports have shown a consistent increase in crowdfunded investments since the great recession in 2008. In a recent study on the Crowdfunding Industry, World Bank predicted that the crowdfunding market could increase to between $90 and $96 billion, which is approximately 1.8 times the size of the global venture capital industry today.
Don't look at crowdfunding if you want a true business partnership.
If, on the other hand, you want to gauge consumer interest and form a direct relationship with people who believe in your business, you might want to give crowdfunding a try.
Angel investors and venture capital firms
Angel investors and venture capitalists provide a more traditional route to raise funds. You'll need to sell these investors on the financial viability of your business.
But know that this is a very tough path to raising funding for most small businesses. Venture capitalists and angels are looking for billion-dollar exits, and most small businesses aren't tackling problems big enough that justify such exists.
If you have an idea that could interest a VC or angel investor, it's essential to walk into your pitch meeting knowing what you're looking for and how you're going to get there. No one wants to invest in someone who doesn't understand their own business.
Be prepared for investors to want a greater role in your business.
Investors are investing their money in your business in the hopes that they will make a return on their investment. They want to be sure that you're running your business in a way that is likely to ensure that return.
Step 10
Find business partners
The right business partner can be the difference between your business failing or succeeding beyond your wildest dreams.
Here's what you need to know about finding a great business partner for your new business.
A business partner is a partner in business formed by two or more individuals to carry on a business as co-owners or partners. Typically, the partners in a business invest in the business, and each has a share in the profits and loss of the business.
We've put together a comprehensive guide on how to find a business partner for your new business. That guide covers the types of partners, how you can form a partnership, where you can find a good partner, how to work effectively with your business partner, and much more.
Step 11
Purchase business insurance
You'd be surprised how many new business owners forget to protect themselves and their business by purchasing insurance before starting their business.
It doesn't help you to buy insurance after you started your business and incurred claims against you or your business.
Insurance can cover property damage, theft, intellectual property lawsuits, and other incidents. Those can be very costly to small businesses, and you need to protect yourself and your new business properly.
When you start your own business and employ people, you'll need to have workers' compensation and unemployment insurance. Coverage varies by business location (for example, a business in New York pays substantially more for insurance than a business in Omaha). Most general liability (GL) policies will cover at least workers' compensation.
If you provide services, you'll want to have professional liability insurance so that you're protected against possible claims.
Here's a good read on the different types of insurance you should consider as a business owner.
Step 12
Crunch the numbers for your business
When you start a new business, assessing your finances is crucial.
These numbers include tracking your sales and profits – but a smart business will need to account for much more than sales alone.
You need to determine how you're going to fund your startup and how you'll grow it.
Perform a break-even analysis
One way you can determine the amount of money you need is to perform a break-even analysis.
What is break-even analysis?
A break-even analysis is a financial tool that helps you determine at what stage your company, service, or product will be profitable. It's an essential element of financial planning. Break-even analysis considers your fixed costs (costs that stay the same no matter how much your sales change), your variable costs (based on sales), and the average price (the average amount that your competitors price for their products or services).
The break-even analysis formula is Fixed Costs / (Average Price – Variable Costs) = Break-Even Point.
There are many reasons you should conduct a break-even analysis.
The most important reason when starting a new business is to determine profitability for your business.
You can also perform break-even analysis when you price a product or service, taking into account fixed rates, variable costs, and competitive pricing.
Finally, you can perform a break-even analysis to analyze your data to determine how much volume of sales you'll need to be profitable.
Assess your new business startup costs
To start a new small business, your startup costs may include:
your brand design (logo, business cards, and website)
any business licenses and permit fees (such as a seller's permit)
deposits and rent for a business location if you plan to lease your own workspace
basic infrastructural costs like phone and internet service, invoicing software, etc.…
marketing and advertising costs
manufacturing costs
salaries or wages for any employees
Once you know how much it will cost to get you started, compare that with the funds you have. Then plan how you'll make up any difference.
But be realistic. For example, many companies offer small business loans, but they're often expensive, require personal guarantees, and require you to be already operating profitably for several years.
Consider ways to leverage third parties to help you get your products or services to market more quickly. For example, traditional product design firms typically charge $50,000 to $100,000 (and often more) to help you design a physical product. You can save tens of thousands of dollars by working with experienced product designers on crowdspring to get a custom, professional product design.
Run smart calculations to determine how much it will cost to create your business and plan and think about pricing.
Step 13
Name your business
Finding a unique and memorable business name can be hard, especially if you want a .COM domain that matches your business name.
Your business name plays a role in almost every aspect of your business. We created a terrific guide on how to find and choose a great business name to help you.
If you prefer video, here's a short video that will help you find the perfect business name for your new company.
Step 14
Develop your company logo and brand identity
A strong brand identity is the most effective way your new business can gain a competitive edge in an increasingly crowded marketplace.
As we've previously discussed,
…your brand is your company's public identity. Ideally, your brand should embody the best (and most essential) attributes of your company.
A brand represents how people know you (or your business) and how they perceive your reputation or the reputation of your company.
Your brand identity includes your business name, company logo, and everything visual about your business (including your website, marketing materials, accounts on social media, business cards, letterhead, and more).
In today's noisy world, strong branding is more important than it has ever been.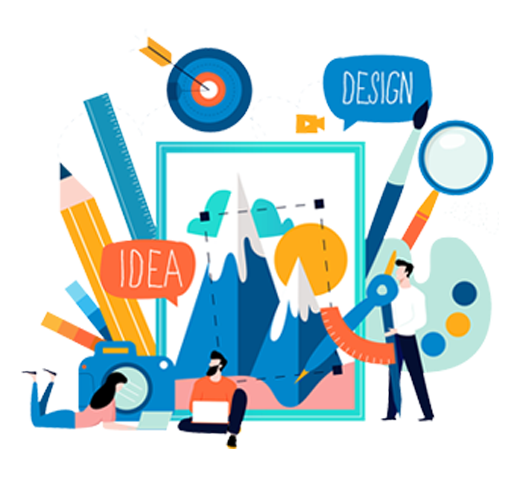 FREE BRAND IDENTITY GUIDE
Unlock the secret to faster business growth. Get the free guide now.

We just emailed the Brand Identity Guide to you.
Ask yourself these important questions:
What identity/personality do I want my business brand to project?
Who will want or need my products or services?
What can customers get from my products or services that they can't get anywhere else?
What are my brand values?
What is the most important part of my customers' experience?
Barry Moltz, a leading small business expert, adds another important question: "Think about what pain you solve for customers and who you solve it for. Design your brand around that."
Your answers to these questions (and others like them) will build the core of your brand. All of your future branding decisions should expand on these ideas. Your business name, your trade name if it differs from your business's legal name, your company's logo design, and your website design should all grow from the concepts you laid out here.
Step 15
Build an online presence
Your website is one of your new business's most important ambassadors and a crucial component of your marketing and branding strategy.
As we explained previously:
Today, it's impossible to reach most customers without a website. This is especially true for new small businesses and startups trying to compete in an increasingly noisy world. but it's also true for even established companies.
Don't believe us? A recent study shows that 97% of consumers research their purchases online before they buy something.
Start by ensuring that your website design truly embodies your brand. Visitors should understand who you are and what your brand is about as soon as they arrive.
Your website's visual design and marketing copy should project your brand's voice and identity. Here are some suggestions:
Use your brand's colors.
Prominently feature your logo.
Write website copy with your target audience in mind.
Besides serving as a brand ambassador, your website is also an excellent venue for showing off your products or services to a wide audience.
Aim to create a site that builds your brand and communicates your business' value proposition. Companies talk about building an MVP–- a "minimal viable product"– and the first version of your business' website should be that, too.
Your website's initial version should clearly express your brand, who you are, and what you do (or what you sell).
Finally, a strong website design will lend credibility and legitimacy to your business.
To learn more about great website design, check out Grow Your Small Business With These 7 Website Design Best Practices and 7 Modern Web Design Trends for 2019.
Step 16
Create a sales plan for your business
Never forget the power of good old fashioned market research when you're ready to open your business.
Not every option will be cost-effective or practical, and you should understand what choices will work best for your business.
How will you sell your products or services? Running a business is more than just organizing it – you'll need to get ready to find customers.
Running an online store is both less expensive and less labor-intensive than setting up a physical store. There are no monthly rent, mortgage, property taxes to pay, and no fancy light fixtures to buy. It has become effortless to create an e-commerce presence without technical knowledge, making a digital presence an attractive option for beginning businesses.
Most template-based web design services offer some form of e-commerce functionality. And some, like Shopify, are catered specifically toward e-commerce small businesses.
However, be sure to carefully consider all of the pros and cons before using a template-based service like Shopify.
Remember how important your unique branding is? The templates on those e-commerce sites are available for every other new business brand to use, as well. As we mentioned previously,
It's not enough to have a website… You also want to be sure that your site's design is unique and that it showcases your products and you.

Just like your logo, your web design should start with your personal brand. A well-designed website will expand upon and support the values and personality traits that you've identified as being core to your business. If web design is not among your many DIY skills, know that there's help available.
Self-hosted open-source e-commerce services allow you to use your own uniquely branded website with its e-commerce functionality.
Check out services like WooCommerce, Magento, and Open Cart. Not only can you use your own original web design, but they also scale easily alongside your business as it grows.
And remember that many businesses are required to pay sales tax. Make sure that whatever solution you pick can help you automate that process so that you don't spend hours every week figuring out the taxes you owe.
And if you want to stay up to date on the latest in small business marketing, take a look at these 16 best small business marketing blogs.
Step 17
Find business vendors and suppliers
One of the biggest challenges for every new business is finding the right suppliers and vendors.
In a perfect world, we could all fund our own business ventures without any outside help. But, the truth is that most people can't do it alone.
This is where business vendors and suppliers can make a real difference.
As with any aspect of your business, start by giving the matter some serious thought. Here are a few questions to get you started:
What do I want to gain from this supplier or vendor?
How involved do I want them to be in the decision-making processes?
Am I looking for a long-term or a short-term relationship?
Once you've thought through what you want and where you want things to go, it's time to evaluate your options.
Step 18
Build your business team
There's a time in almost every entrepreneur's career when you feel like you're going it alone.
When you first start your business, there's a good chance that you will be.
For your business to scale and grow, however, you'll need help.
If all goes well, you'll hire many employees. But employees must be paid.
At first, you should only hire for positions that provide the most immediate benefit to your business.
There's no one right answer for what those positions might be – every business is different. As you plan what positions to hire, consider what aspects of the company pose the greatest challenge. It's also crucial to consider your own limitations.
Hire an employee who is an expert in areas your business lacks expertise. Build a strong, well-rounded team to create a stable foundation for your business.
With all of that in mind, where should you start?
You may want your first hire to be a part-time assistant. Look for someone who is a jack-of-all-trades, eager to learn new skills, with a strong work ethic. You'll sleep better if you have someone in the trenches with you that you can rely on.
If you're new to marketing, a marketer can help you strategize your business.
If you're not confident with the manufacturing process, hire a manufacturing liaison. If you're finding it a challenge to keep up with orders, a fulfillment manager might be just what you need.
You'll need to prioritize and delegate if you want to grow your business, says Barry Moltz, a leading small business expert, author, and speaker:
Ruthlessly prioritize and filter your tasks for the week or month. What are the two or three things that will move the company forward and do those particular tasks support that goal. Another way to look at it is to categorize tasks on a matrix of urgent and important. Urgent and non important plus non urgent and important tasks can always be delegated.
And, remember to plan for appropriate office space. Unless your team is remote, you'll need office space where people can work. Since most landlords require longer-term leases, it's not easy to plan for office space when starting a new business. Consider short-term rentals, sub-leases, or flexible co-working spaces in the short to medium term.
The Legal stuff
Of course, hiring staff for your new business means that you'll have to deal with all sorts of legalities and paperwork. Hiring isn't an area where you should "wing it."
To help you with some of the legal issues to consider, we went straight to the source. The hiring experts at Indeed recommend that you:
Get an Employer Identification Number (EIN) by applying on the IRS website (you'll get your number immediately after applying!).
Register your business with your state's labor department.
Fill out paperwork to withhold federal taxes from your employee's wages (and find out how to pay self-employment tax if you will be the sole employee).
Set up workers' compensation insurance if it is required in your state.
You'll also need to decide whether you're hiring full or part-time employees.
Part-time employees cost less. These cost-savings can be an advantage when you first get started. As your business grows and you can afford it, you can expand their hours.
Full-time employees also require more paperwork to get set up. To gain complete insight into the hiring process, read Indeed's step-by-step guide, How to Hire Employees.
And remember to perform a comprehensive reference check before you hire an employee. This will help you make sure that the applicant has been truthful in their resume and employment application.
Step 19
Grow your business
You have your business ready to go – your brand is a masterpiece of consistency and charm, your legal and business plans are all squared away, and you have a solid team standing behind your business.
Here comes the fun part – promote your business by introducing your business to customers!
Look into area newspapers, radio stations, and local events where you can bring your brand to the people and promote your business. Any outlet that makes sense for your business is one you should be seeking out.
Have early customers post their rave reviews everywhere that matters – your website, your social media platforms, and anywhere else where other potential customers will see them.
Reward those early fans with special treats – access to special events, promotions, or discounts are always great, but even a handwritten thank you card can go a long way in turning a fan into a lifelong follower.
Another valuable (and easy to overlook!) marketing tool for your business is supporting photos, videos, and other visual evidence of your product or service in action.
Let your target market experience as intimately as possible what you're offering – give them a reason to remember your brand and seek you out.
This means you'll need to put substantial care and effort into all of your branding materials because these images are often used on your website, social media marketing, and advertisements.
Ensure you focus your efforts on your brand and target customers in mind with any marketing materials you create.
Ensure that your photography, videos, and printed materials are professional and that everything you put out represents your brand in an attractive, engaging light.
That doesn't mean you need generic, overly stylized images – on the contrary; the more authentic the photos appear, the more likely they will engender trust in consumers. For tips on how to take well-composed photos for your business, read these 7 tips from Entrepreneur here.
As a new, up-and-coming business owner, social media is an inexpensive and easy outlet for terrific exposure for all of the beautiful material you're creating. As we previously explained,
Social media gives you the ability to easily keep customers up-to-date on new products, store policies or sales. It also enables you to build a social rapport with current customers, while building low-pressure relationships with future buyers.
Maintaining Twitter, Instagram, and Facebook presence are important tactics to build a following and connect with your market niche. With the advent of micro-influencers, the potential to reach a new business now has is truly massive.
Conclusion
There's a lot to think about when you're starting your own small business. This how to start a business step-by-step guide will give you a competitive advantage and help get you started on the road to owning a successful business of your very own.
Additional Resources to Start a Business
It takes careful planning, courage, creativity, and motivation to start a business. Here are additional resources that will help you start a business in 2021:
The Small Business Administration
America's Small Business Development Center
SCORE
Federal Business Opportunities
IRS Small Business Portal
National Association for the Self-Employed
National Federation of Independent Businesses
National Women's Business Council
National Retail Federation
Ross Kimbarovsky